SOLUTION OVERVIEW
Empower your tenants, save loads of time and eliminate friction
BMS Front is a cloud-based building automation service for multi-tenant office buildings that simplifies provisioning of after-hours HVAC and lighting.
It replaces an error-prone service request process with online scheduling, automated equipment overrides and fast, accurate billing. Tenants can schedule their own after-hours service requests at their convenience from anywhere on any device, and put an end to the emails, phone tag and uncertainty.
Facilities managers no longer need to handle and track service requests, or calculate charges. BMS Front does it all for you.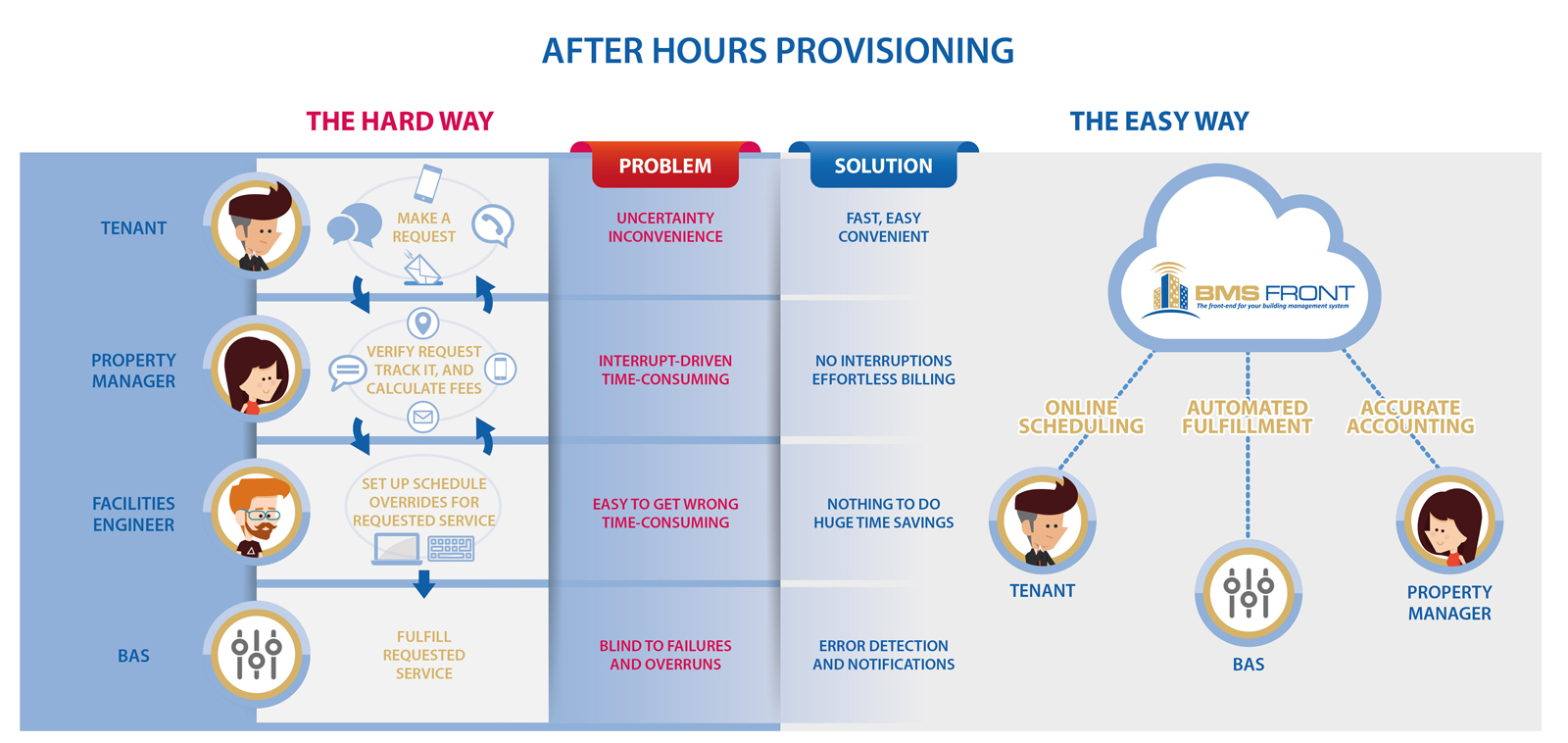 Easy self-service scheduling from
any device, any time, anywhere!
Add, review or cancel service requests
Works on desktop and mobile device
Don't need to download mobile app
One-time and recurring requests
Schedule up to 12 months ahead
See requests made by other staff
Complete visibility with audit trail
SAVES TIME FOR FACILITIES
Automatic usage accounting and fulfillment of service requests
Any time, anywhere online access
System, tenant, user administration
Ability to act on behalf of tenants
Complete visibility of all requests
Web reporting and data export
No more slaving over spreadsheets
No need to touch BAS schedules
Generates invoices in seconds
ELIMINATES FRICTION FOR EVERYONE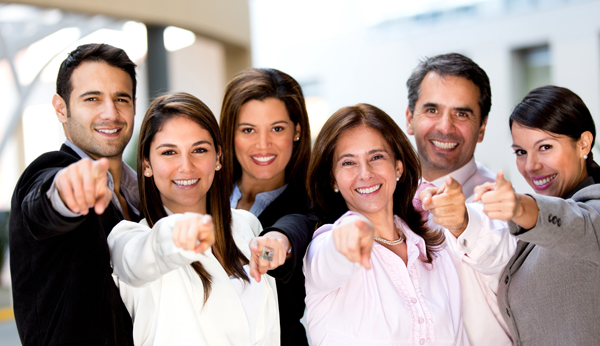 Notifications, alerts, detailed audit trail and accurate billing
No more email and phone tag
No more last minute fire-drills
No more confusion over instructions
Accurate usage reports and audit trail
Facilities role shift: reactive to proactive